Private Chinese Lessons Australia
Learn at your pace with personally tailored language classes
Why Choose Private Lessons
Flexible Scheduling
Arrange your lesson with according to schedule, put your course on hold while on holiday or business trip.
Learning at your own pace
Speed up or slow down your learning pace according to your life schedule.
Customised learning contents
Learning materials and effective learning strategy are customised to satisfy your demands and work on your weaknesses.
More interaction
Student is easily to ask questions and has more interactions with the teacher. Teacher evaluate your progress every week to make sure your goals are being achieved.
Experienced teacher
The teacher not only has the know- how to teach you the language, but also a wide range of knowledge in different fields such as business, finance, medical and real estate etc.
Enquire about Private Lessons today
Still can't speak Chinese confidently?
All of our courses are designed with a strong focus on fluency and getting students to use Chinese language in daily conversation and professional business settings. And our private lessons can be individually tailored for your pace, progress and confidence.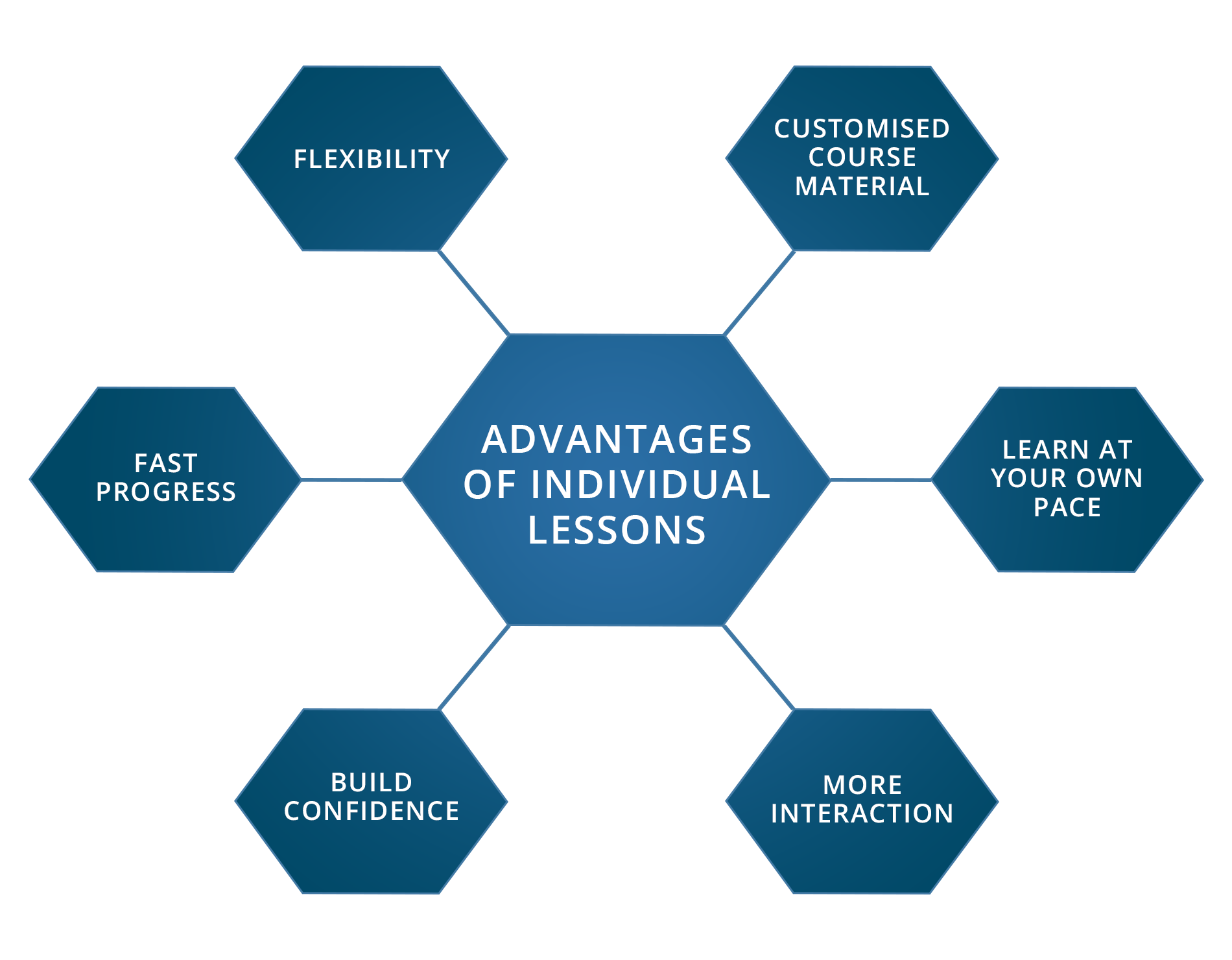 What Students Say about our Private Chinese Lessons
Highly Recommend
Shelley Tian is an outstanding teacher of the Chinese language and a woman gifted with many capabilities and qualities. Her ability to tailor learning appropriate to the learner's immediate and future needs and interests is particularly impressive. I would highly recommend Ms Tian's services to those at any level of need in learning or enhancing their knowledge, skills and understanding of the Chinese Language.
Integrative, Tailored and Personal
I have studied advanced Chinese with Shelley in both a private and group context for three years now. In the nine years that I have taken Chinese lessons, Shelley is, without a doubt, the best Chinese teacher I have had the fortune of being taught by.
Shelley's teaching style is integrative, tailored and personal. She creates a safe-to-fail space where everyone, including herself, is comfortable with participating and voicing different opinions. The learning and improvement that derives from this ability to leverage each other's strengths through mutual and respectful constructive criticism is significant.
While there is (thankfully) no cookie-cutter structure to each class, Shelley always manages to plate up the optimal amalgam of reading, speaking, listening and writing/typing Chinese. Since attending Shelley's classes, I have developed from being able to speak and read Chinese at a basic level to now, comfortably understanding Chinese news articles.
Learn at Your Most Convenient Pace
I have been studying Chinese since February 2016. I started at the Confucius Institute in Sydney, which, for beginners, is ok. Then, when I had to start beginner-medium level lessons in February 2018, I decided to go to Chinese For Professionals. And this turned out to be the wisest decision.
As of today, and having previously had lessons with four other Chinese Language teachers, I must say that the best experience by far is with Chinese For Professionals. Why? Simple. Here you can learn and acquire all sorts of levels and knowledge of Chinese Language, e.g. vocabulary (reading and speaking), and grammar, which is essential for a sound knowledge in any language as it helps a lot to think like a local and prevents you to simply translate word by word from English into Chinese (or the other way around).
The teacher, Shelley, is very encouraging and always knows how to improve the student's performance, not only in practicing but also in studying and preparing your lessons in such a way that you feel real improvement within a few weeks.
Moreover, the experience is personal, practical and flexible, so you can really learn at your most convenient pace. In this regard, even after moving to Glasgow (Scotland) in April 2019, I decided to continue my lessons (via Skype) because, according to my experience, when you find a good language teacher (and Shelley is one of the best teachers I have ever met, not only as a student, but also as a teacher at high-school and university), it is paramount to continue as long as possible in order to continuously improve your language skills.
I fully recommend Chinese For Professionals.